|When visiting our office…|
We're not accepting walk-in visits at this time.
If you need to visit our office, you can book an appointment either online or by phone.
Please wear a mask when visiting our office.
|For inquiries from info|
We only accept inquires about translation, interpreting, and from freelancers.
|Information about Business days|
We are closed from December 29, 2022 to January 4, 2023.
The business calendar is at the bottom of this page. (Blue: closed)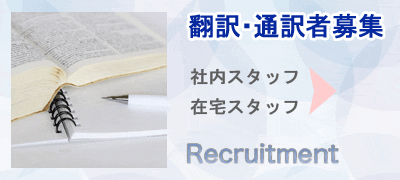 NEWS